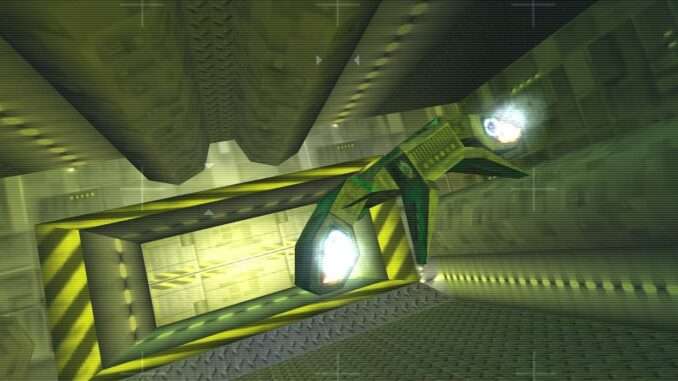 In this guide, we will show you custom made map for the X: Beyond the Frontier game. And as a bonus, you will see the reputation levels of all races.
The Map
Note: This awesome map was created by Untamed Rose.
Click to enlarge…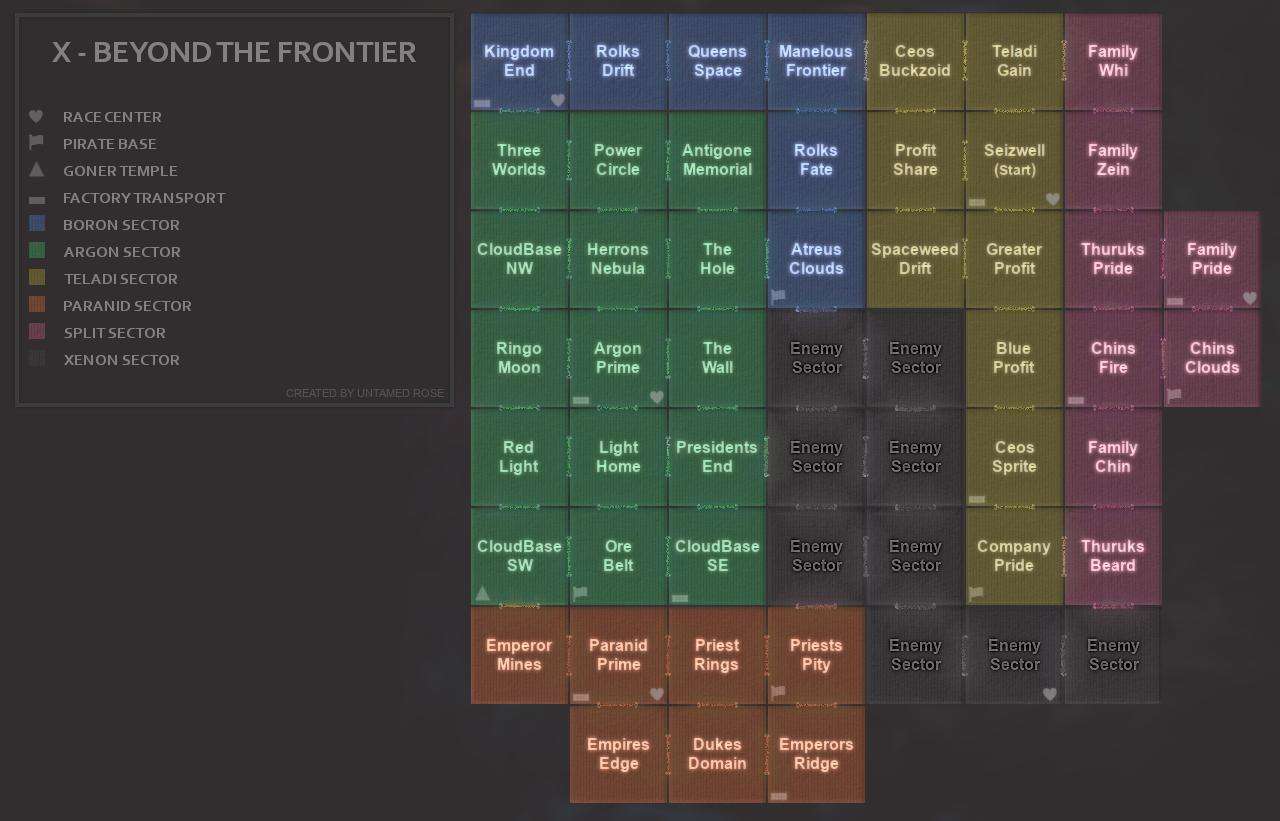 Version without the blurred or glowing text. Just in case it's hard to read.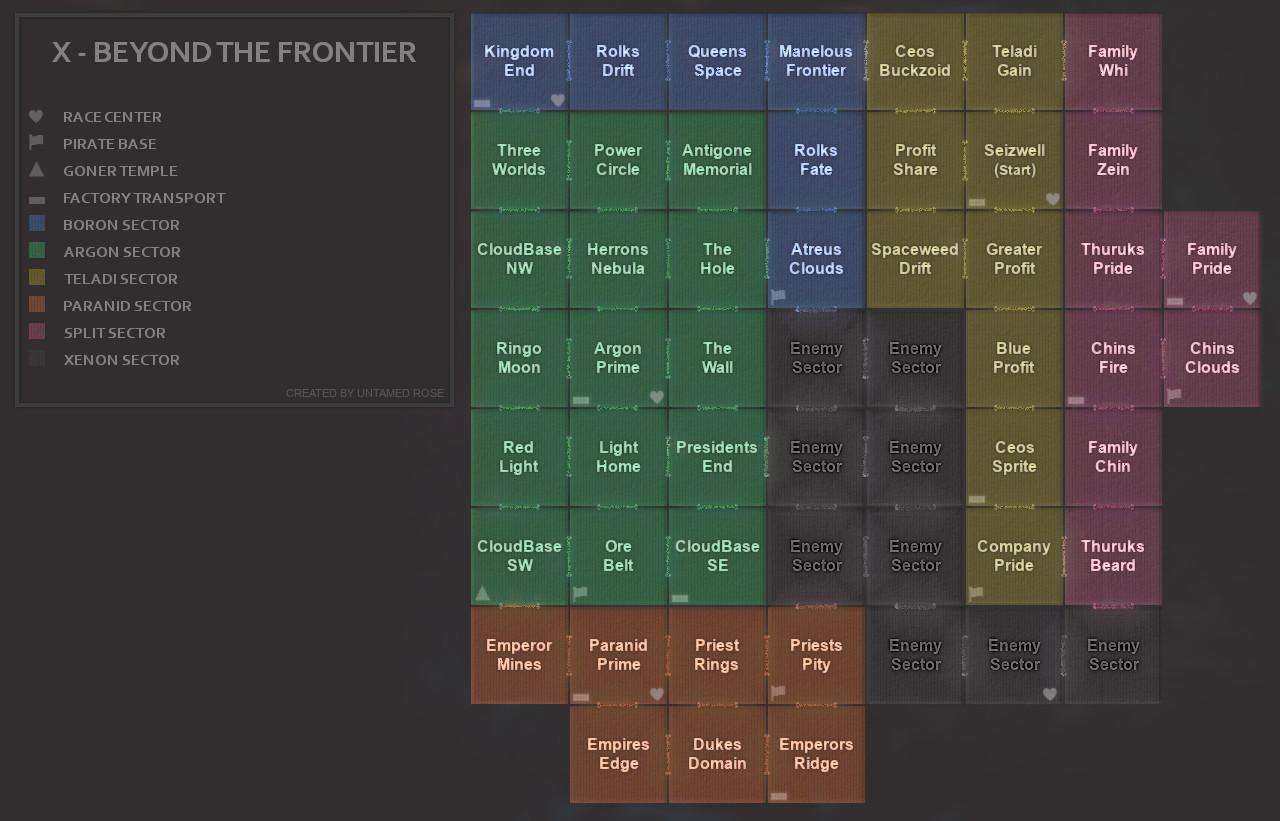 Reputation Levels of All Races
For each race, there is a whole grade of reputation ranks.
Teladi
Company Director
Share Holder
Company Manager
Company Trader
Company Helper
Profit Opportunity
Profit Liability
Loss Creator
Liability
Profit Loser
Company Enemy
Split
Honoured strong Arm of Chinn
Honoured friend of Chinn
Honoured Friend
Family Friend
Friend
Accepted Person
Creature
Enemy
Enemy of Split
Enemy of Chin
Argon
Argon Hero of the Federation
Argon Hero
Trusted Friend
Accepted Friend
Accepted Member
Neutral Trader
Suspected Foe
Paranid
Friend of Xaar
Friend of Emperor
Friend of Priest King
Friend of Priest Duke
Friend of Priest
Friend
Enemy of Priest
Enemy of Priest Duke
Enemy of Priest King
Enemy of Emperor
Enemy of Xaar
Boron
Knight of The Kingdom
Kings Knight
Queens Knight
Trusted Friend
Special Friend
Friend
Non Friend
Antagonist
Adversary
Enemy