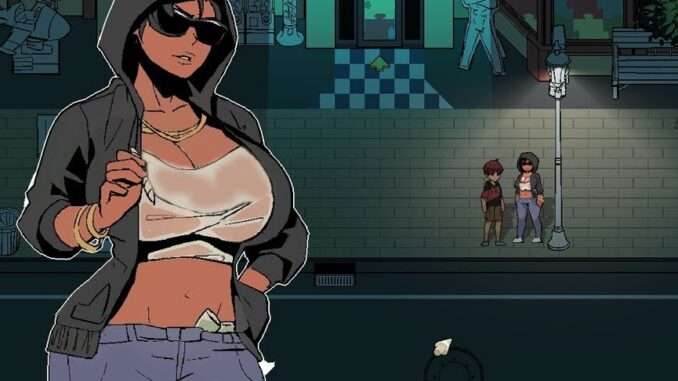 How to Enter Cheats
You can input this cheat if you go to the computer in your room (obviously in the game).
Cheat Codes
showmethmoney355 – gives $500.
mangomango355 – gives some money and some items.
item,sleep_raury,[number] – defines the amount of consecutive days that Raury will sleep with you.
item,goodHooker,1 – puts a Good Hooker doll in your inventory.
item,[ID],[number] – spawn items.
ID's
For example, if you wanted 100 Upgrade Tokens, you'd enter item,token,100
Here are the current ID's I know:
Bat: bat
Water Gun: gun
Fix Kit: fix
Upgrade Token: token
Dildo: dildo
Rope: rope
White Wood: wood
Sandpaper: paint
Battery: battery
Additional item codes, case sensitive!
PartsA
PartsB
Cotton
String
Gear & Spring
Recipes
The following cheat codes unlock recipes for certain items.
item,r_milk_big,1
item,r_sock,1
item,r_cockhorse,1
item,r_dolly,1
item,r_handmadeDoll,1
item,r_lemonbooth,1
item,r_bat2,1
item,r_bat3,1
item,r_gun2,1
item,r_gun3,1
item,r_toyBox,1
Items
The following cheat codes unlock certain items.
item,q_atticKey,30
item,blackjack_win,30
item,goodHookerShoe,1
item,analzizer,1
item,qs_balloon,30
item,bat,1
item,battery,30
item,milk_big,30
item,bomb,30
item,books,1
item,camp,30
item,sock,1
item,cockhorse,1
item,Cotton,30
item,qs_coupon,30
item,q_curry,30
item,dildo,30
item,dolly,1
item,drill,1
item,fix,30
item,Gear,30
item,handmadeDoll,30
item,q_yogabook,30
item,key_toy,1
item,lemonade,30
item,lemonbooth,1
item,bat2,1
item,bat3,1
item,love,30
item,map,30
item,milk_small,30
item,pizza_mint,1
item,nail_t,30
item,q_msg,30
item,newBooks,30
item,paint_t,30
item,PartsA,30
item,PartsB,30
item,gun2,1
item,pizza_pepe,1
item,pizza_ananus,1
item,rope,30
item,onani_raury,30
item,paint,30
item,Spring,30
item,String,30
item,gun3,1
item,book_sexp,30
item,toy_bear,1
item,toyBox,1
item,toyChip,30
item,token,30
item,gun,1
item,wood,30
item,Winder,30
item,wood_t,30
item,q_balloon_cynthia,1
item,q_balloon_sindy,1
item,q_balloon_zoey,1
item,q_coupon_dan,1
item,q_coupon_dol,1
item,q_coupon_gal,1
item,q_coupon_man,1
item,q_coupon_ric,1
item,q_coupon_ron,1
item,q_coupon_su,1
item,q_coupon_wal,1
How to Make the Character Invincible
Go to the folder with your save files:
AppData\LocalLow\SpookyMilkLife\Save
And drag over any Notepad app and scroll to the bottom searching for keywords that imply "HP" or "Money" or "Strenght", or "Dexterity" and "Inteligence".