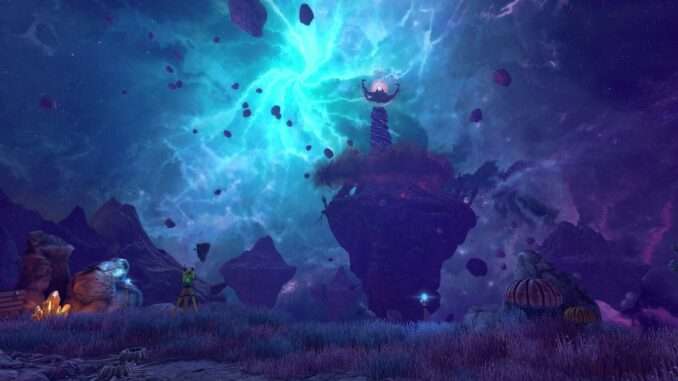 We love cheats, we love Black Mesa game. Do you love it too, as we do? If the answer is yes, then welcome to our Black Mesa guide. This quick tutorial contains all the cheat codes.
How to Enable Console
Before we start:
Open the game > Go to Keyboard Settings
Go to Advance > Enable Developers Console
Now, open the console by pressing the Tilde key [~] on your keyboard, then enter the following command:
Console Commands (Cheats)
god – God Mode!
impulse 101 – All Weapons & ammo.
impulse 105 – Enemies can't hear you.
notarget – Enemies don't attack you.
chase_active 1 – 3rd person perspective.
sv_gravity X – Change gravity.
npc_kill – Kill them all!
How to Spawn Weapons / Items
If you want to get any weapon or item, just use the cheat command below:
give [weapon / item name]
Weapons:
Crowbar: weapon_crowbar
Pistol: weapon_glock
Revolver: weapon_357
SMG: weapon_mp5
Shotgun: weapon_shotgun
Crossbow: weapon_crossbow
RPG: weapon_rpg
Tau Cannon: weapon_tau
Gluon Gun: weapon_gluon
Hivehand: weapon_hivehand
Grenade: weapon_frag
Satchel: weapon_satchel
Tripmine: weapon_tripmine
Snark: weapon_snark
Ammo:
Pistol: item_ammo_glock
Revolver: item_ammo_357
SMG clip: item_ammo_mp5
SMG grenade: item_grenade_mp5
Shotgun: item_ammo_shotgun
Crossbow: item_ammo_crossbow
RPG: item_grenade_rpg
Tau/Gluon: item_ammo_energy
Grenade: item_weapon_frag
Satchel: item_weapon_satchel
Tripmine: item_weapon_tripmine
Snark: item_weapon_snark
Bonus:
Suit: item_suit
Long Jump Module: item_longjump
Medkit: item_healthkit
Suit battery: item_battery
How to Spawn NPCs / Enemies
If you want to spawn any NPC or enemy, just use the cheat command below:
Black Mesa NPCs:
npc_human_scientist
npc_human_scientist_female
npc_human_scientist_eli
npc_human_scientist_kleiner
npc_human_security
Zombies:
npc_zombie_scientist
npc_zombie_scientist_torso
npc_zombie_security
npc_zombie_grunt
npc_zombie_hev
Military and Black Ops:
npc_human_grunt
npc_human_medic
npc_human_commander
npc_human_grenadier
npc_human_assassin
npc_sniper
Aliens:
npc_snark
npc_headcrab
npc_houndeye
npc_bullsquid
npc_ichthyosaur
npc_alien_slave
npc_alien_grunt
npc_alien_grunt_unarmored
npc_alien_controller
npc_gargantua
npc_tentacle
npc_houndeye_suicide
npc_alien_grunt_elite
npc_xentree
npc_xenturret
npc_gonarch
npc_protozoan
npc_baby_headcrab
Turrets:
npc_sentry_ceiling
npc_sentry_ground
Vehicles:
npc_abrams
npc_lav
npc_apache
npc_osprey
How to Change Map
If you want to change the map, just use the cheat command below:
List of Maps:
d1_canals_01
d1_canals_02
d1_canals_end
d1_tempanals_02
d1_town_01
d1_town_02
d1_town_03
d1_town_04
d1_town_05
d1_trainstation_01
d1_trainstation_02
d1_trainstation_03
d1_trainstation_05
d1_under_01
d1_under_02
d1_under_03
d1_under_04
d2_coast_01
d2_coast_02
d2_coast_03
d2_coast_04
d2_coast_04_dx60
d2_coast_05
d2_coast_06
d2_coast_07
d2_coast_08
d2_prison_01
d2_prison_02
d2_prison_03
d2_prison_04
d2_prison_05
d3_c17_03
d3_c17_04
d3_c17_05
d3_c17_06a
d3_c17_06b
d3_c17_07
One Console Command to Get All Items
Open console and paste the following:
alias impulse_101 "give item_suit; give item_longjump; give weapon_crowbar; give weapon_glock; give weapon_357; give weapon_mp5; give weapon_shotgun; give weapon_crossbow; give weapon_rpg; give weapon_gluon; give weapon_tau; give weapon_hivehand; give weapon_frag; give weapon_satchel; give weapon_tripmine; give weapon_snark; give item_healthkit; give item_battery"
Then, type: