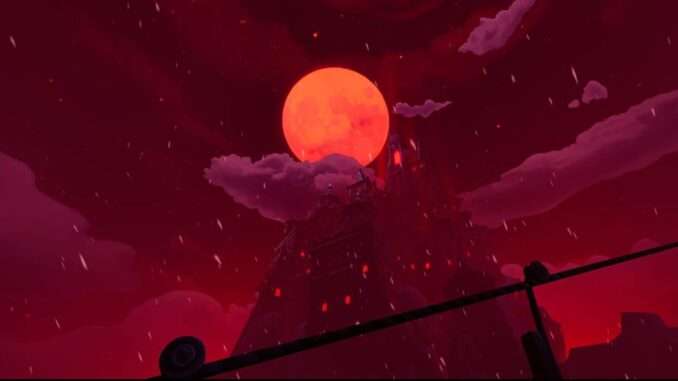 Are you having trouble getting the game to start? Getting disconnected all the time?
Check what steps you can take to remedy the situation.
Common Problems and How to Fix Them
Run the Game as an Administrator
Why?
The elevated rights that running as an administrator gives can help the game do its thing without security or system permissions interfering.
How?
Go to C:\ProgramFiles(x86)\Steam\steamapps\common\We Were Here (Too/Together/Forever) and find We Were Here (Too/Together/Forever).exe
Rightclick the .exe
Click "run as administrator"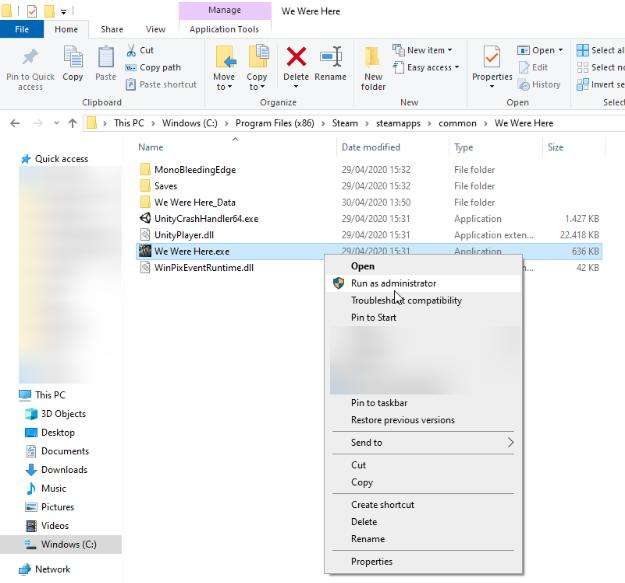 Clear Save / Config Files
Why?
Incorrectly initialized or older save-files can interfere with the game loading these save files.
How?
Go to Steam -> Library
Right click We Were Here (Too / Together/Forever)
Select Properties
Go the 'Updates' tab
Uncheck the 'Enable Steam Cloud synchronization' checkbox
Go to C:\Users\\AppData\LocalLow\Total Mayhem Games
Delete the We Were Here (Too / Together/Forever) folder
Start up the game normally
Verify File Integrity
Why?
This checks whether the game is complete and intact on your local machine. Sometimes files get fragmented or accidentally deleted. This checks whether you have the files you should be having.
How?
Go to Steam -> Library
Right click We Were Here (Too / Together/Forever)
Select Properties
Go to the 'Local Files' tab
Select Verify Integrity of Game Files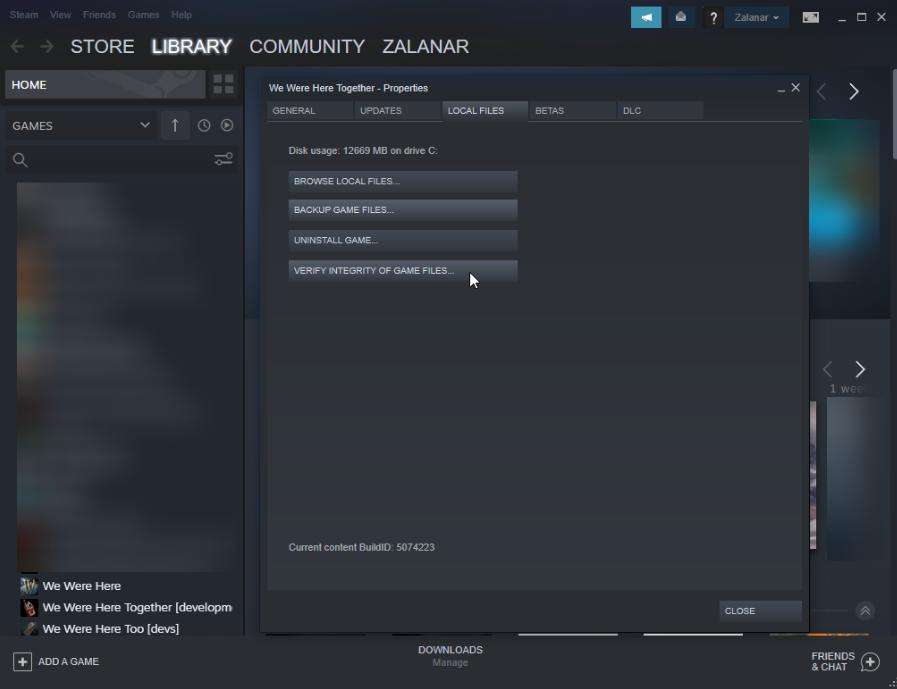 Check Firewall Settings & Whitelist Programs
Why?
Firewall & anti-virus programs sometimes block programs from accessing the internet. Because We Were Here (Too/Together/Forever) is a multiplayer game, this breaks the game.
How?
This is different for every firewall / anti-virus program. Look for blocked programs or possibilities to whitelist certain programs.
Check Minimum Requirements
Why?
If your machine is not powerful enough to run the game you're trying to play, you might experience long load times, low framerate or endless black screens.
How?
Minimum:
Requires a 64-bit processor and operating system
OS: Windows 10 64 bit
Processor: Intel Core i3 4000 series or equivalent
Memory: 6 GB RAM
Graphics: Nvidia GTX 750TI or equivalent, integrated graphics not supported
DirectX: Version 11
Network: Broadband Internet connection
Storage: 25 GB available space
Additional Notes: A working PC-compatible microphone
Unplug All Unnecessary Usb Devices
Why?
Some USB devices can interfere with the game or the audio (e.g. a controller, a second mic, etc.).
How?
Unplug the USB devices that are not required to be able to play the game and check if the game works. If it does, you can replug your devices one by one to rule out which device is causing interference.
Update Your Graphics Card Driver
Why?
Sometimes the game may not load or crash upon starting due to an old driver.
How?
Check your driver software and upload the latest driver for your graphics card.
Specific Issues
Kick When Both Players 'Ready'
What?
Windows 7 player gets kicked from lobby as soon as both players press 'Ready'
How to Solve?
Devs don't support Windows 7 anymore. Some people have been able to solve this problem by running the game as an administrator.
Microphone Doesn't Work
What?
The microphone in-game does not work for one of you
How to Solve?
Make sure you have a working microphone by testing the mic in another app (for instance, Discord or Skype). Make sure the mic you want to use is set as your default mic in your computer sound settings. When in-game, select the same microphone in the audio settings. Instead of "create a room" click on "invite a friend" to directly invite your friend. Also do not speak at the same time as your partner, just like real walkie-talkies you won't be able to hear the other when talking simultaneously. If this does not work, try unplugging all unnecessary USB devices and only leave the necessary devices plugged and see if this works. Run the game as administrator and whitelist the game in your Firewall and Anti-Virus settings. Finally, make sure the sound levels of your mic in both your PC settings as well as the game settings are high enough.
For Console Players:
This is most likely an issue related to your console settings rather than the game. Try checking your console's privacy settings and see if they allow for voice-chatting. Also make sure your mic is not broken, check if you might have accidentally blocked or muted your partner, or if the in-game chat volume is not muted. In case you're playing in an Xbox party, this might cause the mic focus to be redirected to the party instead of to the game.
Game Closes After Showing The "Total Mayhem Games" Logo
What?
Player cannot start up the game and gets a black screen that closes after or before showing the TMG logo.
How to Solve?
Check if the system time of your computer matches the exact time of your timezone. Even if this differs by just one minute, it can sometimes cause the game to not start up.
For Console Players:
Make sure the time and date of your console matches those of your timezone. A different time/date can cause the game to not start up. If this doesn't help, you can check your network (NAT) settings. For more information on how to do this, read through this link.
Game Crashes After A Few Seconds
What?
It seems like the game closes after a few seconds because of a crash, most likely due to your graphics card.
How to Solve?
Make sure your driver is up to date. Another solution could be to change the launch options of the game in steam by adding -force-d3d11 to your launch options.
You can do this by going to the game in your Steam library and right clicking to go to "Properties". Then in the "General" tab you can add launch options at the bottom. (See screenshot below).