DOOM 3 – Console Commands (Cheats) and Secrets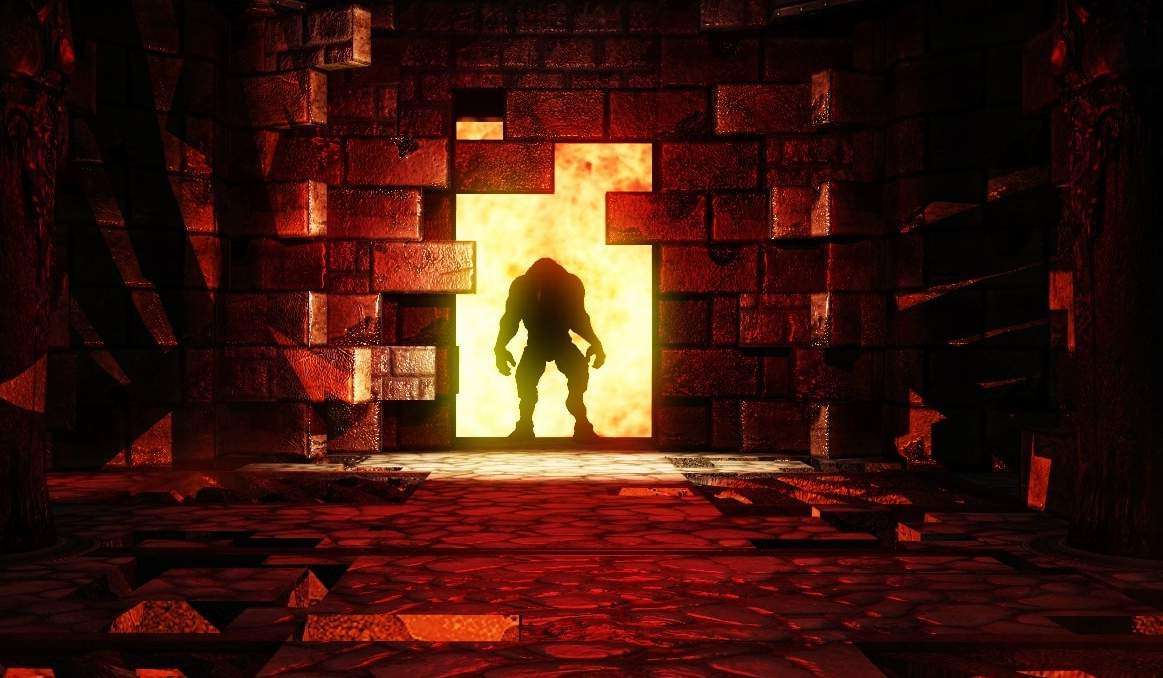 This guide about cheat, storage locker, door and other codes for Doom 3, Resurrection of Evil and The Lost Mission in order. Press Ctrl+F for an easier search.
Console Commands
How to open the console? Just press Ctrl+Alt+~(Tilde) to bring up the command console in a single player game or just Tilde(~) if the com_allowconsole 1 cheat is typed in already.
god – God Mode.
give ammo – Max Ammo.
give health – Max Health.
give armor – Gives you 125 armor.
give keys – All keys.
give all – All weapons with full ammo, health and armor.
give pda – Gives PDAs/disks of the level you're in.
give berserk – Berserk mode.
kill – Commit suicide.
killmonsters – Kills all Monsters.
com_allowconsole 1 – This will make it so you only have to press ~ to open the console, no longer alt+ctrl+~.
com_showfps 1 – Draws your framerate (FPS)..
status – Your game status.
quit – Quit game.
notarget – Invisibility to most enemies.
gfxinfo – Graphics card information.
freeze – Freeze all on screen.
benchmark – Game Benchmark.
avidemo – Saves a demo of your playing to an AVI movie file.
pm_jumpheight ### – Defines how high you jump.
pm_walkspeed ### – Defines how fast you are when you walk.
pm_runspeed ### – Defines how fast you are when you run/sprint.
pm_crouchspeed ### – Defines how fast you are when you crouch.
pm_noclipspeed ### – Defines how fast you move with the "noclip" code turned on.
r_brightness <#> – Set brightness level.
r_gamma <0-3> – Set gamma level.
s_showlevelmeter 1 – Toggle sound level display.
say – Send message to everyone in multi-player.
killmoveables – Kill all moving enemies.
killragdolls – Kill all non-moving enemies.
listmonsters – Lists images of monsters.
listlightdefs – Lists indicated def file settings.
noclip – Walk through solid objects.
editor – Opens up map editor.
g_showprojectilepct 1 – Toggle hit % to HUD.
g_showplayershadow 1 – You can see your shadow during singleplayer.
g_nightmare 1 – Unlock Nightmare Mode.
set g_dragEntity 1 – Grabs objects/bodies when you aim and fire at them.
clear – Clear console text.
idkfa – Secret message.
com_fixedtic -1 – Removes 60 FPS Limit.
clearlights – All lights turn off, only light is by flashlight.
testlight – Makes a light for you to see better.
spawn monster_zombie_morgue – Spawns a zombie similar to the one in the infirmary.
gotohell – Instant win.
Spawn Weapons / Ammo
give weapon_plasmagun – Plasmagun.
give weapon_bfg – BFG.
give weapon_chainsaw – Chainsaw.
give weapon_rocketlauncher – Rocketlauncher.
give weapon_shotgun – Shotgun.
give weapon_machinegun – Machinegun.
give weapon_chaingun – Chaingun.
give weapon_flashlight – Gives Flashlight.
spawn weapon_soulcube – Soul Cube.
spawn weapon_plasmagun – Plasma Rifle.
spawn weapon_rocketlauncher – Rocket Launcher.
spawn weapon_machinegun – Machinegun.
spawn weapon_chaingun – Chaingun.
spawn weapon_shotgun – Shotgun.
spawn weapon_bfg – BFG 9000.
spawn weapon_pistol – Pistol.
give ammo_cells_large – Large ammo for Plasma Rifle.
give ammo_cells_small – Ammo for Plasma Rifle.
give ammo_bullets_large – Large ammo for Pistol.
give ammo_bullets_small – Ammo for Pistol.
give ammo_bfg_small – Ammo for BFG 9000.
give ammo_belt_small – Ammo for Chaingun.
give ammo_clip_small – Ammo for Machinegun.
give ammo_clip_large – Large ammo for Machinegun.
give ammo_grenage_small – Hand Grenades.
give ammo_rockets_small – Ammo for Rocket Launcher.
give ammo_rockets_large – Large ammo for Rocket Launcher.
give ammo_shells_small – Ammo for Shotgun.
give ammo_shells_large – Large ammo for Shotgun.
Spawn Monsters / Items
Type these codes to spawn different monsters/weapons. You might want to use the notarget cheat so they don't kill you right away.
spawn monster_boss_guardian_spawner – Spawns the floating blue thing above the Guardian.
spawn monster_boss_guardian_seeker – Spawns the Guardian's Seeker.
spawn monster_boss_maledict_cinematic – Spawns an immobile, untouchable, unremovable Maledict.
spawn monster_boss_sabaoth – Spawns the CPU boss, Sabaoth.
spawn monster_boss_Vagary – Spawns the spider boss, Vagary.
spawn monster_demon_revenant – Spawns a revenant.
spawn monster_boss_guardian – Spawns the hell boss, the Guardian.
spawn monster_zombie_boney – Spawns a strong, boney zombie.
spawn monster_zombie_bernie – Spawns a flaming Bernie zombie.
spawn monster_flying_lostsoul – Spawns a lostsoul, somewhat low to the ground.
spawn monster_demon_imp_crawl_armdoor – Spawns an imp in a weird position. Doesnt move.
spawn monster_demon_imp_crawler – Spawns an imp that starts out in crawling position.
spawn monster_demon_cherub – Spawns a cherub (baby locust).
spawn monster_flying_cacodemon – Flying Cacodemon.
spawn monster_demon_mancubus – Mancubus demon.
spawn monster_demon_archvile – Arch-Vile demon.
spawn monster_demon_tick – Tick demon.
spawn monster_demon_hellknight – Hellknight demon.
spawn monster_demon_maggot – Maggot demon.
spawn monster_demon_trite – Trite demon.
spawn monster_demon_pinky – Pinky Demon (Cyber dog).
spawn monster_demon_imp – Imp.
spawn monster_zombie_commando – Tentacle Zombie.
spawn monster_zombie_commando_cgun – Chaingun Zombie.
spawn monster_zombie_maint – Yellow Jacket Zombie.
spawn monster_zombie_fat – Fat zombie.
spawn monster_boss_cyberdemon – Cyberdemon.
spawn moveable_base_brick – Base brick.
spawn moveable_burger – Burger.
spawn moveable_paperwad – Wad of paper.
spawn moveable_burgerboxclose – Closed burger box.
spawn moveable_burgerboxopen – Open burger box.
spawn moveable_base_boulder – Boulder.
spawn moveable_base_domino – Domino.
spawn moveable_base_barrel – Barrel.
spawn moveable_base_fixed – Base.
spawn moveable_computer – Computer.
spawn moveable_ktable – Table.
spawn moveable_chair (1,2 or 5) – Chair.
spawn env_gibs_leftarm (or right) – Spawns a bloody arm.
spawn env_gibs_leftleg (or right) – Spawns a bloody leg.
spawn env_gibs_torso – Spawns a bloody human torso.
spawn env_gibs_spine – Spawns a bloody spine.
spawn char_campbell_bfg – Spawns campbell holding BFG.
spawn char_hazmat – Spawns a hazard suit scientist.
spawn char_campbell – Spawns campbell holding…nothing!
spawn char_campbell_bfgcase – Spawns campbell holding his BFG case.
spawn char_betruger – Spawns the evil betruger.
spawn char_swann – Spawns swann.
spawn moveable_base – Base.
spawn moveable_wrench – Wrench.
spawn moveable_cannister – Canister.
spawn moveable_blaptop – Laptop.
spawn moveable_cartonbox (1-8) – Carton.
spawn moveable_cokecan – Oke can.
spawn moveable_monitor – Monitor.
spawn moveable_gizmo (1-3) – Gizmo.
spawn moveable_item_(any weapon here) – Weapons.
spawn marscity_marine_helmet_p90_walking – Armed guard.
spawn char_security_goggles_pistol – Guard with a pistol.
spawn moveable_burningtank – Oxygen tank that explodes when shot.
spawn moveable_explodingtank – Oxygen tank that explodes when shot.
spawn moveable_burningbarrel – Highly explosive barrel.
spawn moveable_explodingbarrel – Explosive barrel.
spawn env_ragdoll_skeleton2 – Clean skeleton.
spawn env_ragdoll_skeleton – Bloody skeleton.
spawn monster_zsec_pistol_slowfire – Spawns a Zsec with a pistol, fires slowly.
spawn monster_zsec_shotgun – Spawns a Zsec with a shotgun.
spawn monster_zsec_machinegun – Spawns a Zsec with a machine gun.
spawn monster_zsec_pistol – Spawns a Zsec with a pistol.
Test-Map Codes
map testmaps/test_lotsaimps – Large room with lots of enemies.
map testmaps/test_boxstack – Tall room with domino effect boxes.
map testmaps/test_box – A simple room.
Level Codes
map game/alphalabs2 map game/alphalabs2 – Alpha Labs 2
map game/alphalabs3 – Alpha Labs 3
map game/alphalabs4 – Alpha Labs 4
map game/caverns1 – Caverns 1
map game/caverns2 – Caverns 2
map game/comm1 – Comm 1
map game/commoutside – Comm Outside
map game/cpu – CPU
map game/cpuboss – CPU Boss
map game/delta1 – Delta 1
map game/delta2 – Delta 2
map game/delta3 – Delta 3
map game/delta4 – Delta 4
map game/delta5 – Delta 5
map game/enpro – Enpro
map game/hell1 – Hell 1
map game/hellhole – Hellhole
map game/mars_city1 – Mars City 1
map game/mars_city2 – Mars City 2
map game/mc_underground – MC Underground
map game/monorail – Monorail
map game/pdas – PDAs
map game/recycling1 – Recycling 1
map game/recycling2 – Recycling 2
map game/alphalabs1 – Alpha Labs 1
map game/site3 – Site 3
map game/mp/d3dm1 – Multiplayer Map 1
map game/mp/d3dm2 – Multiplayer Map 2
map game/mp/d3dm3 – Multiplayer Map 3
map game/mp/d3dm4 – Multiplayer Map 4
map game/mp/d3dm5 – Multiplayer Map 5
Third-Person Mode
pm_thirdperson 1 – 3rd person view on.
pm_thirdperson 0 – 3rd person view off.
pm_thirdPersonRange "Value" – Change the distance the camera is from you in third person. 0 is a face view, 80 is default.
pm_thirdPersonHeight "Value" – Change the height you are viewed in third person. Negative numbers are below normal.
pm_thirdpersondeath 1 – Play from third person with your HUD, crosshair, etc.
pm_thirdPersonAngle "Value" – Change the angle your character is viewed in thirdperson. 180 is a front view.
Storage Secret Codes
This is a list of all the storages secret codes in chronological order.
Doom 3
Locker codes:
Locker 001 – 396 (Maintenance)
Locker 023 – 531 (Energy Stabilization Unit)
Locker 017 – 347 (Infirmary)
Locker 013 – 586 (Alpha Labs Hallway)
Locker 009 – 752 (EPD Lab)
Locker 038 – 409 (MFS Compressor)
Locker 039 – 102 (Coolant Control Junction)
Locker 047 – 123 (Hazardous Materials Lift)
Locker 048 – 123 (Coolant Monitoring)
Locker 049 – 123 (EFR Staging Room 1B)
Locker 064 – 651 (EFR Master Valve)
Locker 063 – 972 (Power Access Core)
Locker 054 – 246 (Security Office)
Locker 054 – 142 (Boarding Platform)
Locker 003 – 483 (Monorail Access)
Locker 078 – 364 (Delta Checkpoint Storage)
Locker 079 – 364 (Delta Checkpoint Storage)
Locker 112 – 538 (Records Office)
Locker 116 – 972 (Delta Security)
Locker 114 – 715 (Operations Server Room)
Locker 103 – 259 (Maintenance Corridor)
Locker 216 – 624 (Specimen Research Lab)
Locker 217 – 624 (Specimen Research Lab)
Locker 213 – 371 (Stasis Transfer Control)
Locker 666 – 372 (Analysis Control)
Locker 386 – 836 (T1 Access)
Locker 387 – 836 (T1 Access)
Locker 317 – 841 (Terminal Office Storage)
Locker 104 – 579 (Delta 4 Security)
Locker 452 – 571 (Entrance Checkpoint)
Locker 669 – 468 (Lab A Upper Floors)
Other codes:
Failure Code for Operations Terminal – 842 (Energy Processing)
Weapons Storage (Marine Command) – 584 (Combat Preparation)
Martian Buddy Locker #1 – 0508 (North Hallway)
Plasma Storage Locker – 734 (Maintenance 3)
Monorail Airlock Site 2 Junction 5 Airlock – 826 (Site 2 Boarding Platform)
Storage Locker 21-D – 298 (Delta Labs Sector 1)
Chief M. Abrams Office – 931 (Office M. Abrams)
Storage 07 Door – 725 (Central Processing)
Level 3 Access Door – 463 (Central Processing)
CPU Lab A Door Access – 627 (Main Entrance Hall)
Doom 3: Resurrection of Evil
Locker codes:
Locker 028 – 516
Locker 029 – 516
Locker 105 – 769
Locker 407 – 937
Locker 408 – 937
Locker 034 – 134
Locker 035 – 134
Locker 042 – 714
Locker 009 – 492
Locker 116 – 634
Locker 117 – 634
Other codes:
Display Case in Sarge's Office – 428
Security Core Bridge – 281
Doom 3: The Lost Mission
Locker codes:
Locker 054 – 631
Locker 108 – 847
Locker 104 – 579
Locker 965 – 428
Locker 071 – 532
Locker 805 – 372
Locker 806 – 372
Other codes:
Coolant Control Room Display Cabinet – 731