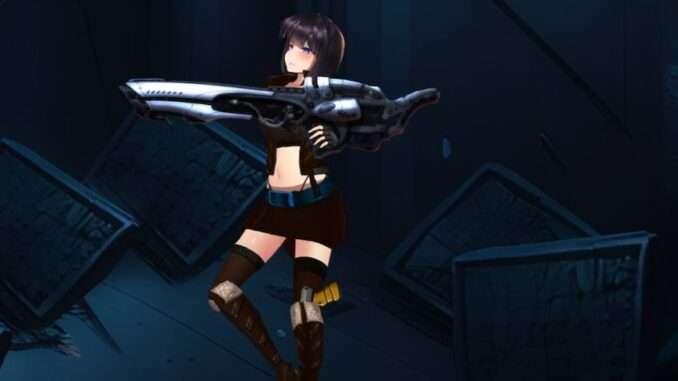 Tips and Tricks
Observations from playing the game
If you kill the mushroom, you get "essence".
"Mushroom essence" is what "fat hunter" wants to eat.
If you sex mushroom, you get "mushrooms".
"Mushroom" can be used to poison the water well.
"Trust quest" to get the key can be done in many ways
If you talk first to the keycard chef, you can sex him to get the keycard.
If you poison the well, deactivate the machine to the right of the well with the code (inferno map goes unlocked).
Get light bullets to kill inferno dog, to get eye to give to Iron Face.
Use normal bullets on inferno dog, get dog sex (+inferno map goes unlocked), grab Iron Face'eye.
Entering the ship
Get the rifle gun – part 1 – opening the door
Arcade looking-machine
Enter 404900 code and validate with the V key. It will unlock a (gun)room at the right of it, but it will not unlock immediately. Visit the 2 doors on that level to give time for the weapon room to open.
Faster way to unlock it
Get inside the (no sex monster) elevator, grab the 'deep clean battery', old man will appear. Charge the battery by walking left in that room until you see a 'press UP' leaving message but misplaced. Press your interact key to that. Enjoy the mini game 🙂 talk to old man so he unlocks the door for you, go back and enter it.
Getting the rifle gun – part 2 – snake
Talk to the snake and sex it (stroke it). Gun will be in inventory.
Kill the snake with light bullets only. Normal bullets will start the sex. Gun will be in inventory.
Back to the first room of the ship. Walking right. timer on top. Puppae room.
If you have the battery, you can walk to the center to install it, kill the baby hunters
Don't do anything and get sex with "gripper" (puppae hunter)
Walking right, mother hunter room. the only way out is UP.
Speak to mother hunter.
"Gift of life", get sex.
"Give battery" if unused battery. To aid hunters.
"Tell location" (I wasnt paying attention in that run).
No speak to mother hunter.
Kill with rifle (light bullets ON).