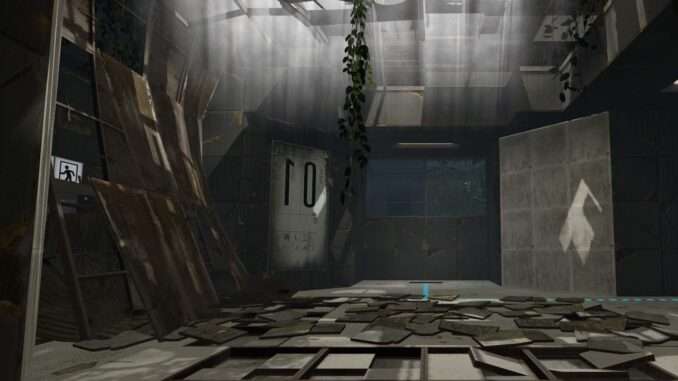 In this quick tutorial, you can find the most common and useful cheat codes for the Portal Reloaded game. This information is for those who just wanna cheat, but remember to do backup of your saves.
How to Enable Developer Console
Just open the properties menu of the game in your Steam Library (right click on the game), and then add the following command to the games launch options.

Now you can press ~ button on your keyboard to open console.
Console Commands
Player Commands
sv_cheats 1 – Turn cheats on.
god – Invincible.
fly – noclip.
notarget – Turrets won't shoot.
kill – Kill yourself.
kill [name] – Kill certain player.
firstperson – View from a first-person.
thirdpreson – View from a third-person.
ent_teleport blue – Teleport Atlas.
ent_teleport red – Teleport P-Body.
impulse 200 – Removes your portal gun.
impulse 100 – Flashlight.
give_potatogun – Gives you portal gun back.
Environment Commands
sv_gravity 600 – Changes gravity (Default – 600).
portals_resizeall [w] [h] – Changes the size of the portals (Default – 35 55).
sv_portal_placement_never_fail 1 – You can place portal anywhere you want.
ent_fire prop_portal fizzle – Close all portals.
Slow-Motion Commands
Change the timescale value (2 is double the speed, 0.5 is half of the speed, 1 is the default speed, etc.).
host_timescale 0.5
host_timescale 1
host_timescale 2
Spawn Commands
ent_create_paint_bomb_jump – Spawns blue gel.
ent_create_paint_bomb_portal – Spawns white gel.
ent_create_paint_bomb_speed – Spawns orange gel.
ent_create_paint_bomb_erase – Spawns water.
ent_create_portal_companion_cube – Spawn a Companion Cube.
ent_create_portal_reflector_cube – Spawn a Reflector Cube.
ent_create_portal_weighted_sphere – Spawn a Sphere Ball.
npc_create npc_portal_turret_floor – Spawn a Turret.
How to Bind / Unbind Commands
The first command let you bind any commands to keys on your keyboard and the second one removes them.
bind "key" "command"
unbind "key"