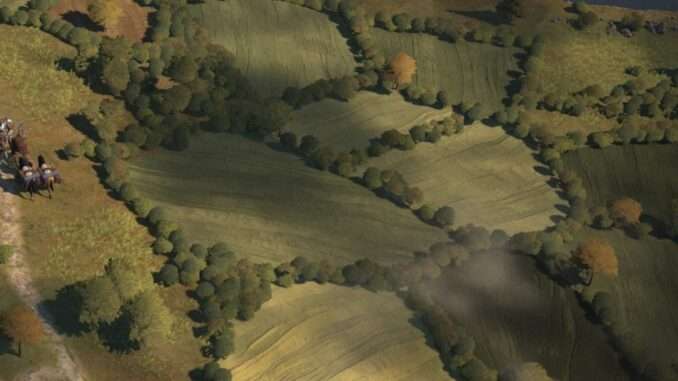 Here is the list of where things are. By nature, this is a list of spoilers. Nothing we can do about it. Stop reading now if you want.
Where to Find Any Thing
Path Locked Blueprints
Trade & Craftsmanship Lv 4 Travel Posts, lv 7 – Loose Change
Mysteries & Widom Lv4 – Lectern, lv 7 – Rat Bait, 2nd Oil on Weapons
Crime & Chaos Lv4 Unlocks Black Market Agents in Bandit Lairs, lV7 Better Backstab: 5% per Wanted Star
Power & Glory Lv4 Unlocks Respec and Skill Mastery books, Lv7 morale motivation in battle
Tildren wood sources:
Guard camp by Sinister Cave
Woodcutters camp, N of Haven
Sawmill, W of Stromkapp
Trackers Camp
Lund Farm
Ludern
Small Tracker camp – Impaling Stake, Rat stew, Protective Collar
Large Tracker Camp – Flambeed Crocswine, Impaling Stake, Protective Collar
Hunt Reward – Ox Layer
Garussa Clan
Apothecary – Misty oil, Explosive oil
Arena – Sleuth Bow, Training Dummy, Swamp Flask
Jail – Dice
Old Edoranian Mine – Ornate key
Edoranian Watchtower/lair – Beehive
Fatclaw Cave = Golden Key
Smugglers on Road – Plague Essence Oil
Skull roaming Bandits in Garussa Clan forest, Nerprun Mine forest by lake
Nerprun Clan
Apothecary – Whetting/Paralyzing oils
Circe
Apothecary – Harag Concoction
Smithy – Ruler Backpack item
Tavern – chest with gold only, barrier with Harag Concoction scroll
Lethyre
Forge – Small Gauntlet in locked chest
Apothecary – plague essence oil
Town Hall – Lute Plans
Tavern – Locked chest of gold
Vertruse
Apothecary – Fortifying, Protection oils
Bandit lair – Salt Scoop, Tooth collar
Black Market Agent – Velvet Pouch
Jail – Treats, Stocks
Tracker Camp – Quality Projectiles, Trackers Charm
Purifiers – Acidic Oil
Arena – Fireproof Ointment, Incendiary Flask, Poultice
Skull roaming Bandits North of Jail, by river near the Winfel estate
Grinmeer
Apothecary – The Brave's Oil, Infectious oil
Tavern of Fortunes Made – Seed Sausage, The Broker's Table
Jail – Pony belt item, Personal cup
Tildren
Jail – Ether Belt item,
Bandit Camp – Watchkeeping Stool
Old Wilburt's sheepfold – Ornate Key
Sawmill – Ornate key
Sinister Cave – Golden Key
Black market Agent –
Apothecary – Sharpening/Strength oils
Tracker Camp – Meat Drying Rack
Skull roaming Bandit NE of Pedra Mine in forest
Tomb Dagon's Hammer
Arthes
Apothecary – Swiftness/Perforating oils
Tracker Camp – Tanning Rack, Animal Essence Oil
Bandit Lair BMA – Toxic Balm
Bandit Lair – Brewing Vat
Arena – Corrosive Bomblet/Chestplate/Poison Flask
Shabby Camp – Porridge recipe
Skull roaming Bandit opposite Sehra's Sheepfold, up the mountain.
Drombach
Apothecary – Putrid, Fortifying oils
St Serene Church – Protective Collar
Jail – Beekeeper mask, Clean Rag, Dry yeast
Trackers Camp – Pungent Powder, Wild Rage, Defenders/Warriors layers
Purifiers – Bleeding Oil, near Mount Ernst Haven/ HullBerg
Bandit Camp – Random
BMA – Spare Buckles item
Skull Bandits near Rat Nest
Skull Bandits near Jail
Asthel Village
Forge – chest of gold
Church – golden key needed for basement, Junk.
Tavern – wolf pet, Junk in chest
Adr Sophy lab
Professor Grind – Inkstand
Professor Maurith – Miner's Pick
HullBerg
Inn – Seed Biscuits
Apothecary – Immunity/Exhausting oils