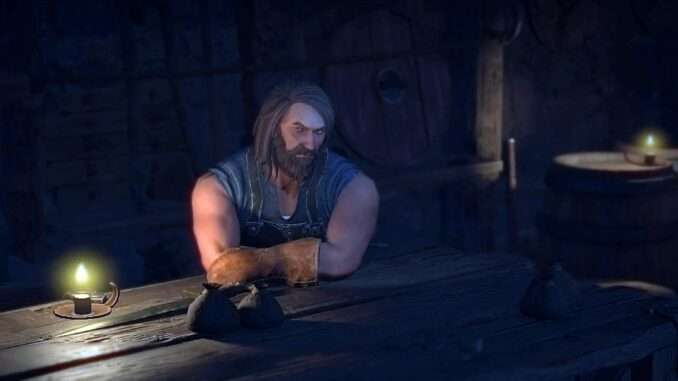 The four first regions (Tiltren, Vertruse, Arthes, and Ludern) on a 100% map guide, including Mount Altis. Ddemonstrating free border crossing methods and labeling knowledge books, hidden treasures, bosses, underworld agents, and camp gear.
Detailed Maps
Note: This awesome maps were created by Usikava.
Map Legend
Border crossing require using a piton.
Iron veins that do not respawn marked with X.
All resources have respawn times.
Fishing spots are seen only when you get near them.
Black Market Agents become available at level 4 of "Crime and Chaos" path.
Tiltren County
Click to enlarge…
Mount Altis
Vertruse Province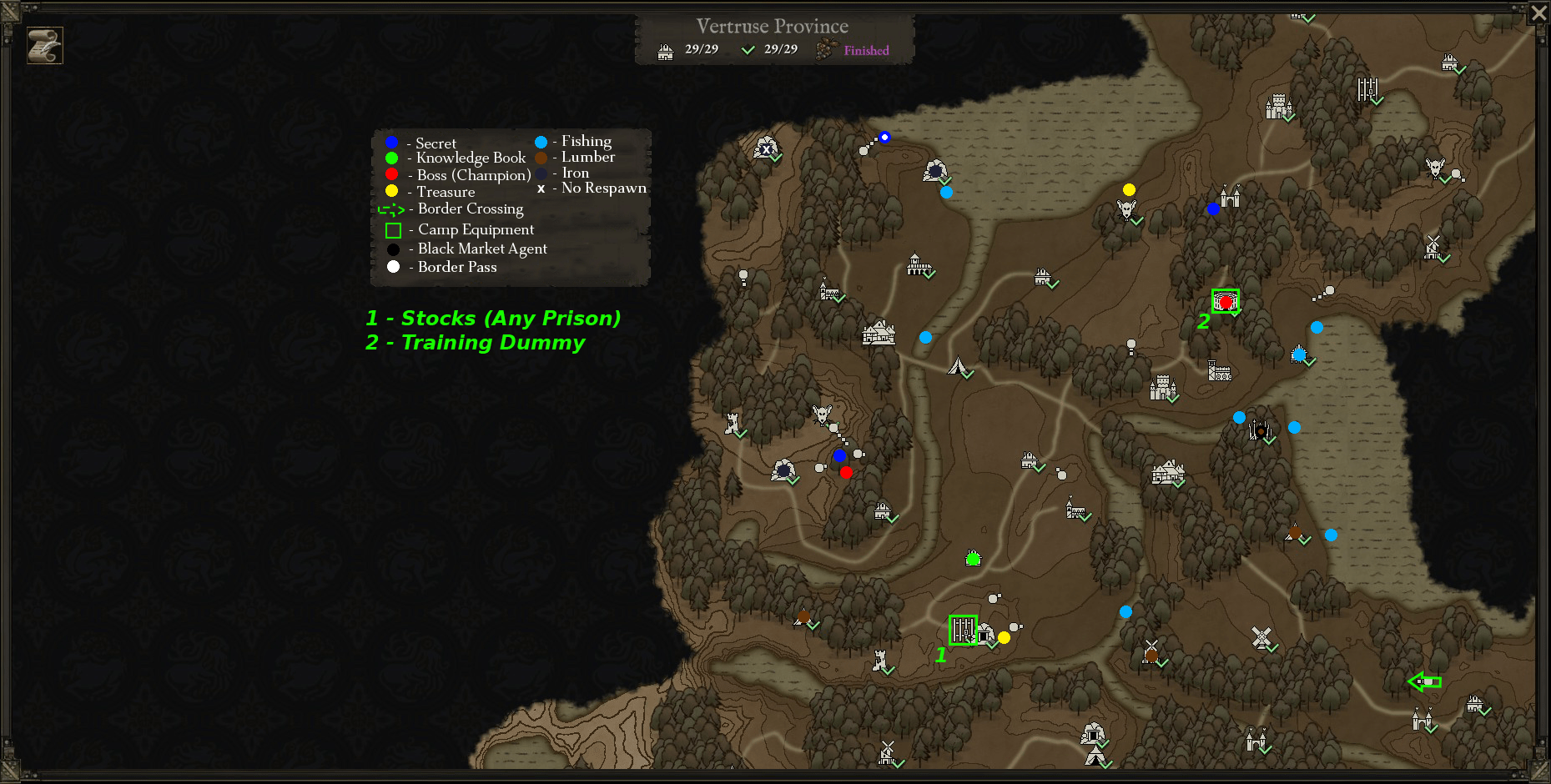 County of Arthes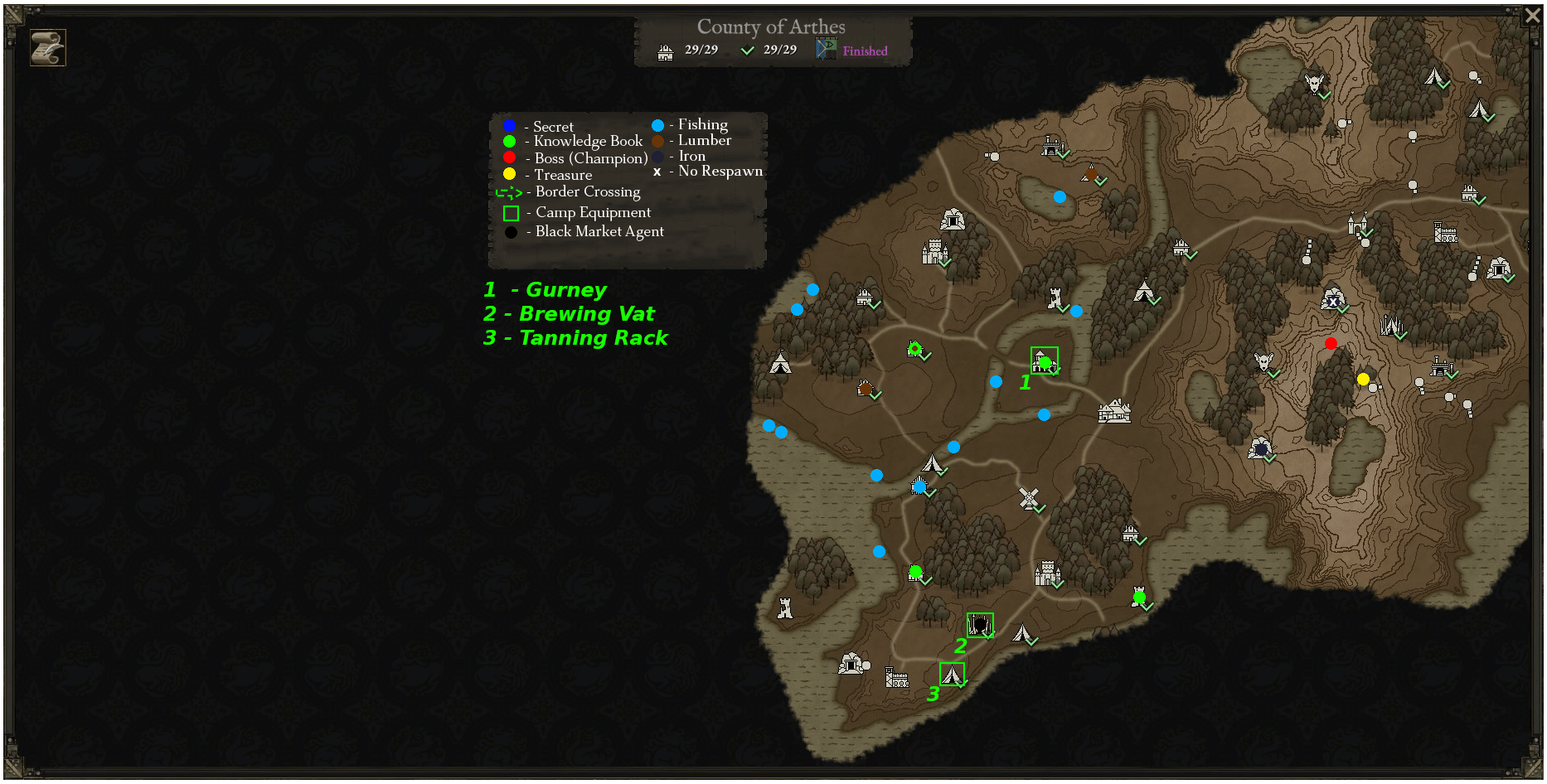 Ludern Region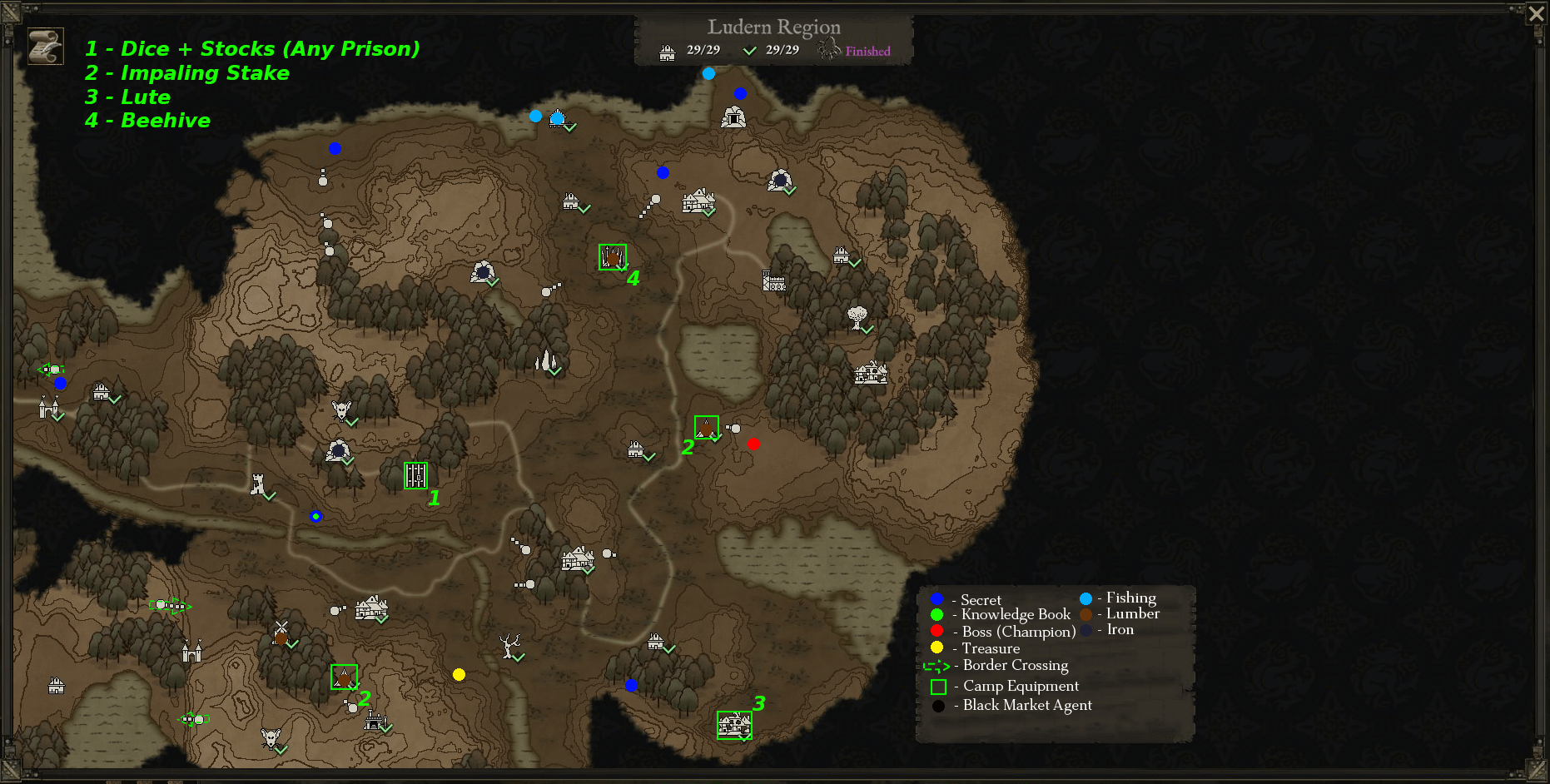 Grinmeer Province