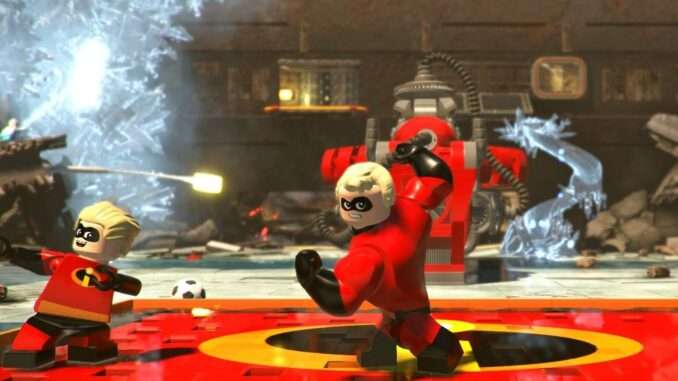 Tired of searching through all the list of cheats? Then this is the right for you! This is a simple, straightforward and easy to read guide to cheats for the LEGO The Incredibles game.
Where to Enter Cheat Codes
To activate cheats in game, you need to go to the Enter Code menu. From there, you can enter the codes. If successful, you will hear a notification!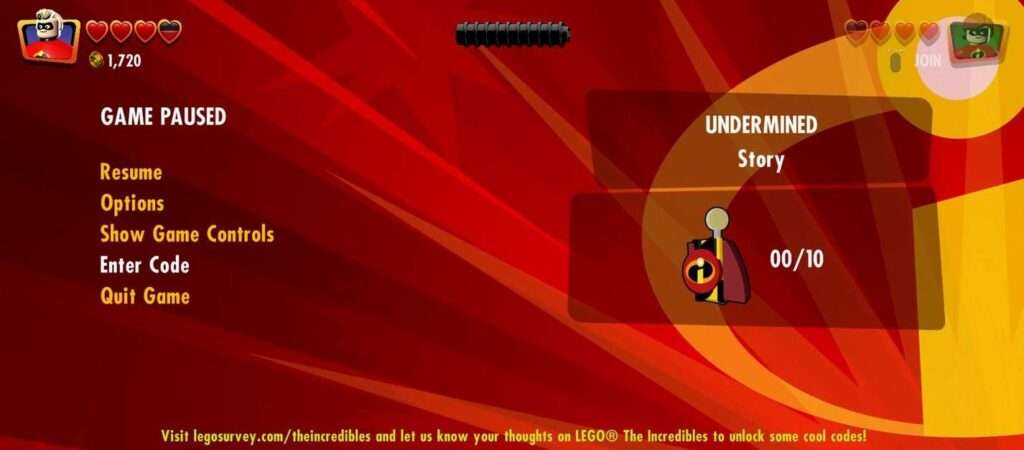 Cheat Codes
Gamma Jack – G1MHR7
Edna Mode (Juniors) – BRAB1R
Pixar Character Locations
To unlock Pixar Characters, you need to find specific Pixar Family Build locations across the town.
Bing Bong (Inside Out) – Residental [North]
Dory (Finding Nemo) – Waterfront [South]
Junior (Pixar Intro) – Financial [East]
Flik (A Bug's Life) – Urbem Heights [Central]
Lightning McQueen (Cars) – Waterfront [East]
Linguini (Ratatouille) – Downtown [South]
Merida (Brave) – City Park [North]
Miguel (Coco) – Waterfront [South-East]
Russell (Up) – Financial [West]
Spot (The Good Dinosaur) – Outer Municiberg [East]
Sully (Monsters Inc) – Docks [West]
Wall-E (Wall-E) – Industrial [North]
Woody (Toy Story) – Tourist [Central]