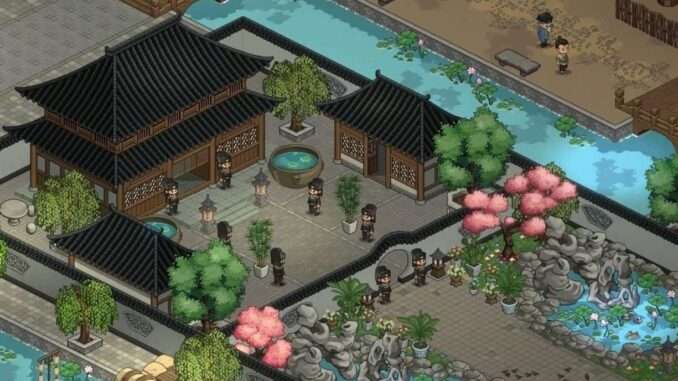 Useful Tips for Making Guan / Money
Your main source of income should not come from selling stuff.
Other easy money:
Gambling dens from Daliang and Lin'an
Some companions auto generate 1-5 Guan in your party per day
The hidden arena in ChuXiang for 10 Guan
The martial arts school in each major cities gives you 1 Guan for training the highest tier disciples
Han HongYu, the Tiger Escort missions for about 2 Guan per trip
You can also abuse the auction house!
You need to unlock the auction house first. Try selling legendary level wood and metal as these are renewables. You'll get 33+ Guan a pop, after tax.
To unlock the auction house:
Get to fame level 4, you'll get a notification from the Wind Whisper dude via pigeon in the world map, walk in the world map further and you'll be challenged to a duel by a red shirt dude, go into the auction house and defeat the five dudes.
More easy money:
Gambling Dens > Bet on low (right) > all in > Make sure the total is not above 10.
Statistically, the highest the number can be is 18 so it shouldn't be hard even with low mana.
Early on if you flirt (kiss up, not actually flirting) with the general's son in the south city you can make him give you 1 Guan a day, he likes wuxia novels iirc.
If you're part of Langya Sword Pavilion, auction out the legendary (up to 40k+) or epic minerals (5K+) that you mine at the auction house in Daliang or the night demon auction outside Daliang.