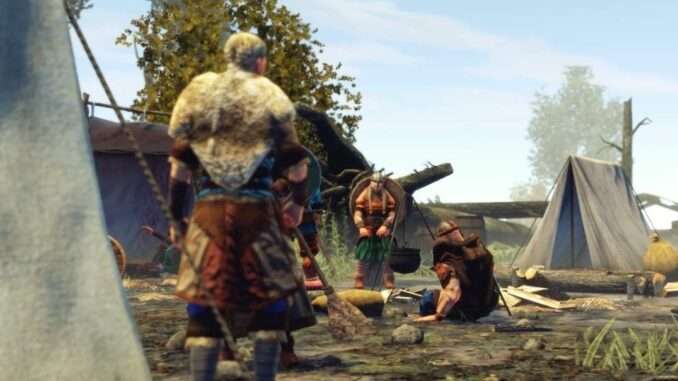 Around the year 790 A.D. A small group of Norse warriors arrives on the English coast. Their names may have been forgotten by history, but their actions have not. In the party-based RPG Expeditions: Viking, let ambition dictate your choices as the head of your clan. What will history say about you?
Hard work: if it is not for you, there are always cheat codes and console commands. We will show you some cheats for the Expeditions: Viking that will make the game easier and / or more fun!
How to Enable Console
You have to use the "-" key, but not the one on the numpad. Press Enter after typing one of the provided commands.
Console Commands
Note: Some console commands are case sensitive!
Companions Morale
Nefja – setmorale Followers/ShieldMaiden 5
Ketill – setmorale Followers/Wolf 5
Asleifr – setmorale Followers/VanquishedFoe 5
Røskva – setmorale Followers/Witch 5
Gunnarr – setmorale Followers/Berserk 5
Eydis – setmorale Followers/Valkyrie 5
Weapons & Armor
giveitem party Shield_RomanShield
giveitem party Sword_Excalibur
giveitem party Armour_RomanBreastplate
giveitem party Helmet_RomanHelmet
giveitem party Armour 5 true
giveitem party helmet 5 true
giveitem party axe 5 true
giveitem party Talisman_Odinn
Materials
give party Rope 100
give party String 100
give party Poison 100
give party Iron 100
give party Cloth 100
give party Bladder 100
give party Tar 100
give party Vial 100
give party Powder 100
give party Extracts 100
give party Cork 100
give party Pot 100
give party Honey 100
give party Grease 100
Equipment Attributes
imbue Player armor Agile
imbue Player armor ArmourOintment
imbue Player helmet Focusing
imbue Player spear Precise
XP
give party xp (amount)
give Player xp (amount)
Misc