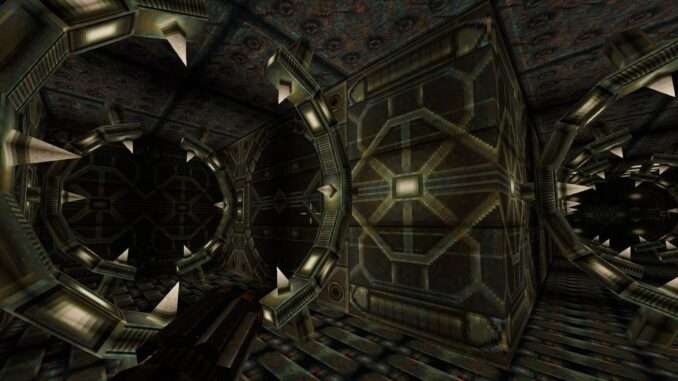 How to Enable Console
To access the console during gameplay, press ~ (Tilde), then type the necessary cheat code.
Console Commands (Cheats)
Cheat codes tested in the current Chasm: The Rift release:
chojin – God Mode.
armor – Get 200 armor.
weapon – Get all weapons and full ammo.
ammo – Get full ammo.
keys – Get all keys for current level.
fullmap – Get full map (press tab).
next – Skips current level.
Levels
go XX – Go to desired level.
Note: XX stands for the digit number of the level (list bellow). For example, if you want to go to level 7, just type in "go 07".
Episode 1: The Condem Nation
Level 01 – The Power Station
Level 02 – The Military Base
Level 03 – The Underground Base
Level 04 – The Pit of Sarcophagus
Episode 2: In Search of Inception
Level 05 – Dead River
Level 06 – Underdune
Level 07 – The Tomb of Death
Level 08 – The Curse of The Pharaohs
Episode 3: The Shadow Zone
Level 09 – The City of Dander
Level 10 – The Fortress of Desolation
Level 11 – Subterranean Horror
Level 12 – Phantom's Keep
Episode 4: The Stronghold of Evil
Level 13 – The Weird Dimension
Level 14 – Forsaken in Time
Level 15 – Abreast With Terror
Level 16 – Beyond Reality