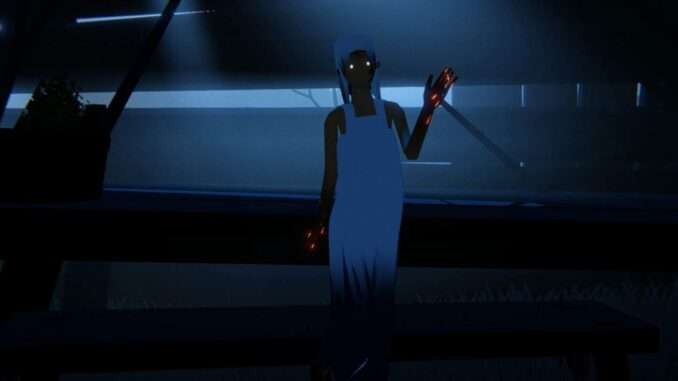 You've played Black Book, but think that balance need to be another? Do you want change parameters of words and items? Do you want to give yourself some money or sins? So this guide is for you.
How to Enable Console
The game can be run in developer mode with a console. To do this, you need to specify -devConsole in the startup parameters. After that, in the game, you can activate the developer console using the tilde (~).
Console Commands
Note: An example of using the command is in italics.
startBattle – starts battle in location, if there is one.
winBattle – gives you win in battle (battle must be active).
recreateBook – recreate the book in battle.
killAll – kills all spawned enemies.
hit X – deals X damage to all spawned enemies.
loseBattle – gives you lose in battle (battle must be active).
showBattleCamera – turns on battle camera.
showBattleStartCamera – starts intro of battle camera if there is one.
deleteItem – deletes player's item (deleteItem AdamHead).
giveArtefactTest – gives to player N number of WhiteHead (giveArtefactTest 5).
giveArtefact – gives to player artefact, can be used for receiving 1 herb (giveArtefact WhiteHead).
giveHerb – gives to player N number of herb (giveHerb AdamHead 5).
giveMoney X – gives X roubles (money).
giveOnomastikon – gives note in onomasticon (giveOnomasticon Onomastikon/Encyclopedia/45).
giveAllOnomastikonItems – gives all notes from onomasticon of chosen type [Tale, Encyclopedia, Song] – (giveAllOnomastikonItems Song).
giveNewPage – opens up cards' choosing screen. There must be parameter that will/will not open up the map after choosing (giveNewPage true).
giveAlly – gives companion (giveAlly Proshka).
removeAlly – removes companion (removeAlly Proshka).
loadLevel – loads level [location] (loadLevel Week6Day1Storage).
levelInfo – showing up info about last visited location and about last activated dialogue or text quest
gameEnd – game_end screen.
gameEndLast – game_end_last screen (one that in the end of game).
gameOver – screen of lose.
restartLevel – reload level.
restartGame – restart game.
questCompl – makes all your side quests done.
giveQuestCompl – gives to you quest and makes all side quests done (giveQuestCompl WindmillExploration).
giveAllyQuest – gives to you companion's side quest.
giveQuest – gives quest (giveQuest WindmillExploration).
giveSecondaryQuest – gives side quest that must be in your active quest (giveSecondaryQuest Week1Day1Kusheva).
showMap – opens up map and give you ability to travel.
backToIzba – come back to main home of next day.
startCutscene – starts cutscene (there must be one in active scene).
deleteLevel – destroy entity of level.
startFoolGame – starts up cards' mini-game (if it can be started in your scene).
fool – same as previous.
winFoolGame – gives you win in cards' mini-game.
loseFoolGame – gives you lose in cards' mini-game.
logLevel – sets level of logging.
screen – shows the name of active screen.
setVariable – set bool parameter's value in DialogueDatabase (setVariable Week1Day3IkotaProshkaAsked true).
hideUI – hide UI.
fullhd – sets resolution to 1920х1080.
credits – starts credits.
setRes – sets resolution (setRes 1920 1080).
startConversation – start conversation by ID (startConversation TextQuest/Week1/Day2/CrossroadsTalk).
screenTrans – starts changing of screens.
nextDay – sets next day.
playSound – plays sounds from FMOD (playSound SoundName).
playSoundPlayer – plays sound from FMOD from character's position (playSoundPlayer SoundName).
addAchievement – adds 1 to achievement progress (addAchievement ALL_CARDS).
enemy – creates enemy in battle (enemy Demon EnemyLeft).
ally – creates ally (ally Demon AllyLeft).
unlockSeal – unlocks seal (unlockSeal 2).
unlockSealAll – unlocks seal and all cards in it (unlockSealAll 2).
createPlayer – creates player in battle.
heal – heal.
giveHealth – gives to player N health (giveHealth 10).
giveDefence – gives to player N defence (giveDefence 10).
giveStatus – gives status to player (giveStatus DefenceGive 4).
enemyStatus – gives status to all enemys (enemyStatus DefenceGive 4).
defence – gives to player DefenceGive 999 status.
giveSp – gives skill points (giveSp 3).
giveExp – gives experience (giveExp 300).
setPlayerLevel – sets player's level [starting from 0] (setPlayerLevel 3).
giveSins – gives sins (giveSins 3).
createUnit – creates unit in battle [type, spawn point, enemy, player] (createUnit Demon EnemyLeft true false).
getDemon – gives demon to your pestle (getDemon Mathew).
giveDemons – gives N number of demons to your pestle N (giveDemons 5).
setAllyListened – sets concrete ally's dialogue as listened.
setAllyListenedAll – sets all IzbaDialogues of ally as listened (so on the next day it will give quest to you).
giveWord – gives word to your Dec or to words' repository (giveWord KILA).
setDay – sets day (setDay 5).
removeDemon – removes demon from pestle and delete it's work, but game may give it back if it should be on your level (removeDemon Mikolka).
draw – draws card to your hand in battle (draw KILA).
fps – turns on/off fps in bottom-left corner.
dialogueName – turns on/off name of dialogue in bottom-left corner.
learnSkill – learns skill (learnSkill FierceWords1).
unlearnSkill – forget your skill (unlearnSkill FierceWords1).
listSkills – shows list of all skills.
tutorials – turns on/off tutorials (in developer mode always off).
mode – shows mode or set mode of game.
run – play list of console commands from file.
setSkin – sets skin to DLC, if you have bought it (setSkin Skin1, setSkin Default).
input – turns on/off input.
freeCam – turns on/off free camera.
dialidc – copys id of active dialogue to clipboard.
store – shows current store from StoreService.
version – shows and copys to clipboard version of game.
ShowScreen Command
showScreen – shows screen of chosen type (showScreen GAME_END).
Meta = 0
Meta_Bottom = 1
Battle = 2
Settings = 3
Quest = 4
Map = 5
Dialogue = 6
Finish = 7
Profile = 8
Black_Book_Pages = 9
Inventory = 10
Izba = 11
Reputation = 12
New_Page = 13
Store = 14
Book_Profile = 15
Change_Page = 16
Delete_Page = 17
Loading = 18
Main_Menu = 19
Upgrade_Page = 20
Upgrade_Page_Confirm = 21
Settings_Language = 22
Settings_Graphics = 23
Settings_Game = 24
Cinematic = 25
Buy_Items = 26
Exploration = 27
Journal = 28
Onomastikon = 29
Encyclopedia = 30
Background = 31
Game_End = 32
Demons = 33
Ability_Selection = 34
Load_Game = 35
Settings_Sound = 36
Thoughts = 37
Small_Talk = 38
Options = 39
Skills = 40
Save_Game = 41
Battle_Cards = 42
Fool_Game = 43
Credits = 44
Game_End_Last = 45
Companion IDs
Proshka
Egor
Nikolay
Head
Karnysh
Location IDs
Week0Day0GraveIntro
CrossroadsExploration
HellInitiation
Izba
Week1Day1Starica
Week1Day1KamgortWoods
Week1Day1Mogilevsky
Week1Day1BigichiWoods
Week1Day1Nizva
Week1Day1Kachevo
Week1Day1Penesherskoy
Week1Day1ChudForest
Week1Day1Gorodishenskoy
Week1Day1Kusheva
WindmillExploration
Week1Day2Izba
Week1Day2MermaidWaters
Week1Day2Crossroads
Week1Day2Ezova
Week1Day2VilgortChurch
Week1Day2BathBridge
Week1Day2Orlov
Week1Day2OzeroKotjil
Week1Day2Znahar
Week1Day2Zapolskih
Week1Day2KrivoyLog
Week1Day2Bath
Week1Day2BathInterior
Week1Day3Turgan
Week1Day3Alimov
Week1Day3EastBridge
Week1Day3Marshes
MerchantFair
Week1Day3Pad
Week1Day3Cemetery
Week1Day3NorthWood
Week1Day3Tarakan
Week1Day3IkotaVillage
Week1Day3IkotaChurch
Week1Day4Abachkin
Week1Day4UstUrol
Week1Day4Log
Week1Day4Girl
Week1Day4Vilisova
MerchantBooker
Week1Day4Salman
Week1Day4Tashkov
Week1Day4Pyanteg
Week1Day4Idol
Week1Day4Geltov
Week1Day4Tkachiha
Week1Day4TkachihaIzba
Week1Day5Izba
Week1Day5MermaidWaters
Week1Day5Bereg
Week1Day5KolvaBridge
MerchantKorob
Week1Day5LopatskoeLake
Week1Day5EastForest
Week1Day5OldBarns
Week1Day5Retikna
Week1Day5Crossroads
Week1Day5Telega
Week1Day5Church
Week1Day5Fields
Week1Day6MermaidWaters
Week1Day6RoadToVilgort
Week1Day6Crossroads
Week1Day6Bonev
Week1Day6Orlov
Week1Day6VilgortChurch
Week1Day6Kulyash
Week1Day6Korob
Week1Day6Izba
Week1Day6Bath1
Week1Day6BathUnderground1
Week1Day6BathUnderground2
Week1Day6BathUnderground3
MerchantBooker
Week1Day7CherdTrakt
Week1Day7Vyatkino
Week1Day7OldChapel
Week1Day7Fields
Week1Day7Baths
Week1Day7Poroshin
Week1Day7Abachkin
Week1Day7Znahar
Week1Day7BrideHouse
HellInitiationSecondSeal
Week2Day1Zemskaia
Week2Day1Road
Week2Day1ChernyBereg
Week2Day1Booker
Week2Day1Kokarin
Week2Day1Logova
Week2Day1Telegraf
Week2Day1TelegrafBroken
Week2Day1NigneeMoshevo
Week2Day1TelegrafReturn
Week2Day1UstBorov
Week2Day1UstBorovPlant
IzbaFabric
Week2Day2Kontora
Week2Day2Pump
Week2Day2LarDay
Week2Day2Varnitsa
Week2Day2Barn
Week2Day2Bathhouses
Week2Day2KamaBank
Week2Day2LarNight
Week2Day2LarInside
MerchantBooker
Week2Day3VerhOnil
Week2Day3PineForest
Week2Day3VerhChugr
Week2Day3HellSwamp
Week2Day3HellLake
Week2Day3HellLakeCutscene
Week2Day3Skit
Week2Day3Nodia
Week2Day3Labaz
Week2Day4SandBottom
Week2Day4Seaweed
Week2Day4SandBottomFight
Week2Day4Village
Week2Day4Circle
Week2Day4Hole
Week2Day4Nets
Week2Day4Sleigh
Week2Day4Cemetery
IzbaPike
Week2Day5Seaweed
Week2Day5Cemetery
Week2Day5CemeteryBackers
Week2Day5Gates
Week2Day5NearThrone
Week2Day5Throne
Week2Day5Gatehouse
Week2Day5SaltCave
Week2Day5SaltCaveDepth
Week2Day5MermaidWaters
MerchantFair
Week2Day6Ahmatova
Week2Day6Saltanovo
Week2Day6Ovins
Week2Day6SaltanForest
Week2Day6SaltanBank
Week2Day6Nekrasova
Week2Day6NekrasovBaths
Week2Day6ForestCut
Week2Day6Otskirts
Week2Day6Tavern
Week2Day6TavernDisenchant
Week2Day7Fedorova
Week2Day7Gainskoe
Week2Day7Viselok
Week2Day7Wine
Week2Day7Forge
Week2Day7Godya
Week2Day7WaterMill
Week3Day1PryahaCutscene
Week3Day1Backyard
Week3Day1Field
Week3Day1Grave
Week3Day1Herbalist
Week3Day2Kolva
Week3Day2Road
Week3Day2Fair
Week3Day2Ovins
Week3Day2NorthWood
Week3Day2Bondugov
Week3Day2WestCut
Week3Day2Kimzelka
Week3Day2Pokcha
Week3Day2Beermakers
Week3Day3BeforeBath
Week3Day3Bath
Week3Day3Yard
Week3Day3LoudRoom
Week3Day3PovetRoom
Week3Day3Gorenka
Week3Day4Pokcha
Week3Day4Yard
Week3Day4Depart
Week3Day4Kluch
Week3Day4Forest
Week3Day4Crossroads
Week3Day4Vilgort
Week3Day4StoppedTrain
Week3Day5Pokcha
Week3Day5Trakt
Week3Day5Rift
Week3Day5Cherdyn
Week3Day5Hut
Week3Day5Knijih
Week3Day5Road
Week3Day5Bereg
Week3Day5Aleshkina
Week3Day5Fields
IzbaBashkir
Week3Day6Village
Week3Day6Birch
Week3Day6Swamp
Week3Day6Polud
Week3Day6Bereg
Week3Day6Hunters
Week3Day6Woods
MerchantBooker2
IzbaHunterCampPolud
Week3Day7Footstones
Week3Day7Forest
Week3Day7Creek
Week3Day7SideOverview
Week3Day7NearLair
Week3Day7LairEntrance
Week3Day7Lair
Week3Day7Blood
Week3Day7WolfFeast
Week3Day7Cave
IzbaFoggyWoods
Week4Day1FoggyForest
Week4Day1StrangeRift
Week4Day1FogTrees
Week4Day1Crosses
Week4Day1Branches
Week4Day1Silhouettes
Week4Day1UnmovableWood
Week4Day1OvergrownIzba
Week4Day1StrangeTrees
Week4Day1FirTree
Week4Day1Hay
Week4Day1Village
IzbaFoggyVillage
Week4Day2GrowingWoods
Week4Day2FlockField
Week4Day2Road
Week4Day2Crossroads
Week4Day2Clearing
Week4Day2FoggyWood
Week4Day2Track
Week4Day2Cart
IzbaFoggyVillage
Week4Day3Burned
Week4Day3DarkForest
Week4Day3BadPlace
Week4Day3Stump
Week4Day3StumpFight1
Week4Day3StumpFight2
Week4Day3StumpFight3
Week4Day3StumpSealOpen
Week4Day3RiverBank
Week4Day3Birch
IzbaFoggyVillage
Week4Day4Galina
Week4Day4Hunter
Week4Day4Shepard
Week4Day4Anisia
Week4Day4AnisiaPovet
Week4Day4Marfa
Week4Day4Abandoned
Week4Day4Forest
Week4Day4Herbalist
Week4Day4Mir
IzbaHunterCampPreFilimon
Week4Day6Fields
Week4Day6Forest
Week4Day6Lug
Week4Day6Stump
Week4Day6StumpUnder
Week4Day6Icon
Week4Day6Creek
Week4Day6Swampy
Week4Day6TallTrees
Week4Day6Rift
Week4Day6Skit
Week4Day6Church
IzbaHunterCamp
Week4Day7Viam
Week4Day7Chud
Week4Day7Idols
Week4Day7Leshy
Week4Day7Creek
Week4Day7CreekBase
Week5Day1Buyan
Week5Day1Bereg
Week5Day1Bridge
Week5Day1VilgortChurch
Week5Day1VilgortChurchFight
Week5Day1Road
Week5Day1Ezova
Week5Day1Fair
Week5Day1OldBaths
Week5Day1Ovins
Week5Day2Outskirts
Week5Day2Prokopiy
Week5Day2Yard
Week5Day2Police
Week5Day2PoliceNight
Week5Day2Graveyard
Week5Day2CherdynMarket
Week5Day2MerchantHouse
Week5Day2Church
Week5Day2SoborStreet
Week5Day2Hotel
Week5Day3Forests
Week5Day3Anbor
Week5Day3Carpenter
Week5Day3Yard
Week5Day3Kozyr
Week5Day3Road
Week5Day3Obuhov
Week5Day3PyantegBaths
Week5Day3Pyanteg
Week5Day3Herbalist
Week5Day3Church
Week5Day4Road
Week5Day4BigField
Week5Day4IskorVillage
Week5Day4Iskorka
Week5Day4Hospital
Week5Day4Street
Week5Day4Gorodishe
Week5Day4Market
Week5Day4Pochinok
Week5Day4SmallField
Week5Day4PochinokReturn
Week5Day4Mushroom
Week5Day5Fields
Week5Day5KolvaFires
Week5Day5Crossroads
Week5Day5EgorWoods
Week5Day5Fair
Week5Day5Song
Week5Day5WesternWoods
Week5Day5FernRitual
Week5Day5FernSpace
Week5Day6ForestRain
Week5Day6LightiningOutskirt
Week5Day6StormField
IzbaAlexanderPrison
Week6Day1Prison
Week6Day1Storage
Week6Day1WineCellar
Week6Day1Passage
Week6Day1OldWarehouse
Week6Day1EntranceRoom
Week6Day1Atrium
Week6Day1Library
Week6Day1Gallery
Week6Day1Corridor
Week6Day1AlexanderOffice
IzbaHunterCampPrePryaha
Week6Day2Pyanteg
Week6Day2IzbaPryaha
Week6Day2GolbecPryaha
Week6Day2WeaverMech
Week6Day2Dusty
Week6Day2Crawl
Week6Day2Web
Week6Day2Thread
Week6Day2Walkway
Week6Day2Spinner
Week6Day2Book
Week6Day2Stealth
Week6Day2PryahaFight
IzbaStorm
Week6Day3Grave
Week6Day3Herbalist
Week6Day3Field
Week6Day3SkyBattle
Week6Day3Crossroads
Week7Day1GatesOfHellPreIzba
IzbaHellGates
Week7Day1GatesOfHell
Week7Day1Bridge
Week7Day1Pits
Week7Day1Horomy
Week7Day1Cart
Week7Day1Hideout
Week7Day1Fair
Week7Day1Guest
HellDeathIzba
Week7Day2Pits
Week7Day2Cauldron
Week7Day2Barracks
Week7Day2Lake
Week7Day2Palace
Week7Day2Library
Week7Day2Temple
IzbaHellForest
Week7Day3Forest0
Week7Day3Forest
Week7Day3Forest2
Week7Day3Throne
Week7Day3ThroneFight
Week7Day3ThroneLava
Week7Day3ThroneOutro
Outro
Credits
CreditsBad
CreditsNormal
CreditsWife
AllyProshkaRoad
AllyProshkaHerbalist
AllyProshkaCrossroads
AllyProshkaBridge
AllyProshkaSwamps
AllyProshkaChurch
AllyProshkaLimbo
AllyEgorRoad
AllyEgorFair
AllyEgorCrossroads
AllyEgorVilgort
AllyEgorCemetery
AllyEgorLair
AllyNikolayPantina
AllyNikolayBujdom
AllyNikolayKishkonog
AllyNikolayBoloto
AllyNikolayCreek
AllyNikolayForest
AllyNikolayRoad
AllyNikolayUstKaib
MerchantBooker3
AllyHeadBigOchga
AllyHeadGerdennik
AllyHeadSwamps
AllyHeadTurchanka
AllyHeadRiverMouth
AllyHeadBondug
AllyHeadHouse
AllyKarnyshSimonova
AllyKarnyshBerezovski
AllyKarnyshField
AllyKarnyshTsidovka
AllyKarnyshWell
AllyKarnyshNearForest
AllyKarnyshForest